Rock Your Baby – Final Concept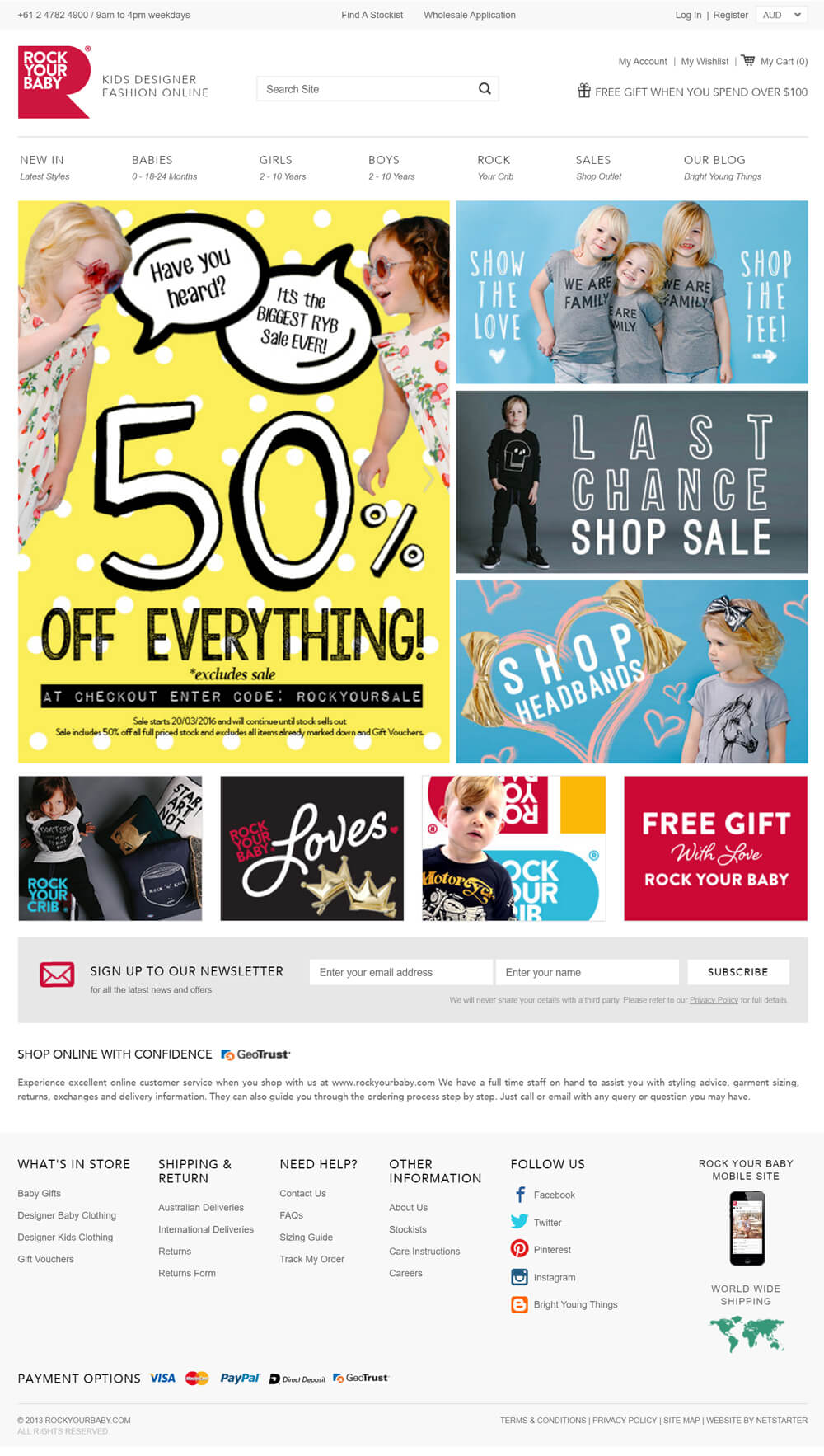 Rock Your Baby has designed and produced high quality, offbeat fashion for babies and kids since 2003. Whilst employed at Netstarter the client required a new interface to tie in with their updated Brand Guidelines.
The aim of project was to create a feeling of fun that was well suited to to children's clothing alongside a structured navigational approach within the Magento framework.
A number of templates were designed for all stages of the checkout process.