Ai Group Member Services Brochure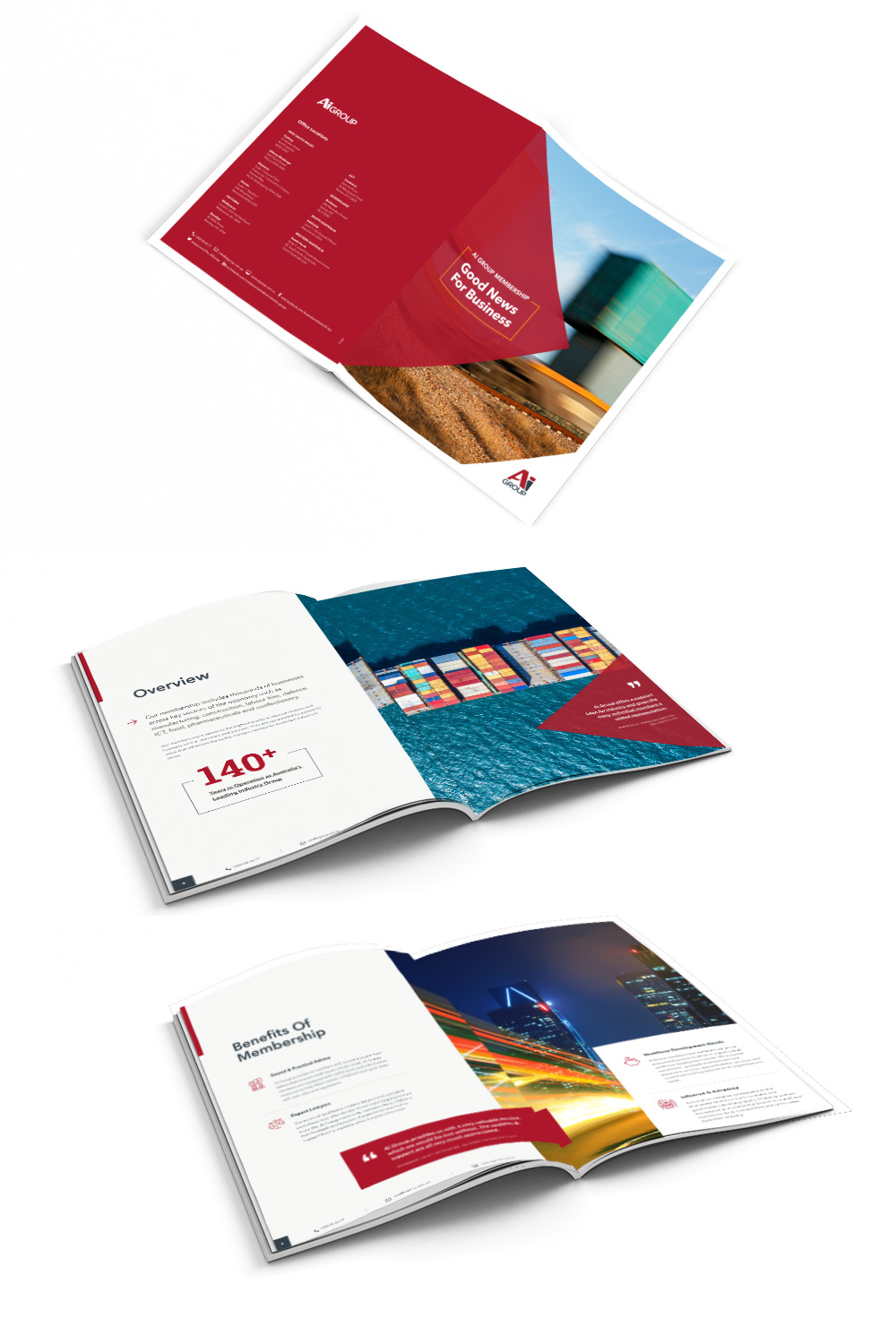 I was given the task of redesigning the existing Member Services Brochure for Australian Industry Group with a very open brief. With the use of the font family, Avenir,  I aimed to produce a contemporary set of layouts which greatly highlighted key Membership Benefits with the strong use of imagery, flat colour and angular shapes.
The imagery selected was intended to represent business operations, with colours that complimented Brand Guidelines. Overall the client was extremely satisfied with the outcome which was a departure from previous artwork.